2019.08.22
Latest news: The reformation of ART services by Taipei Mackay Hospital and Binflux Inc.
Thanks to the interview of the Economic Daily News, we will continue to work hard and bring more and better services to the fertility centers.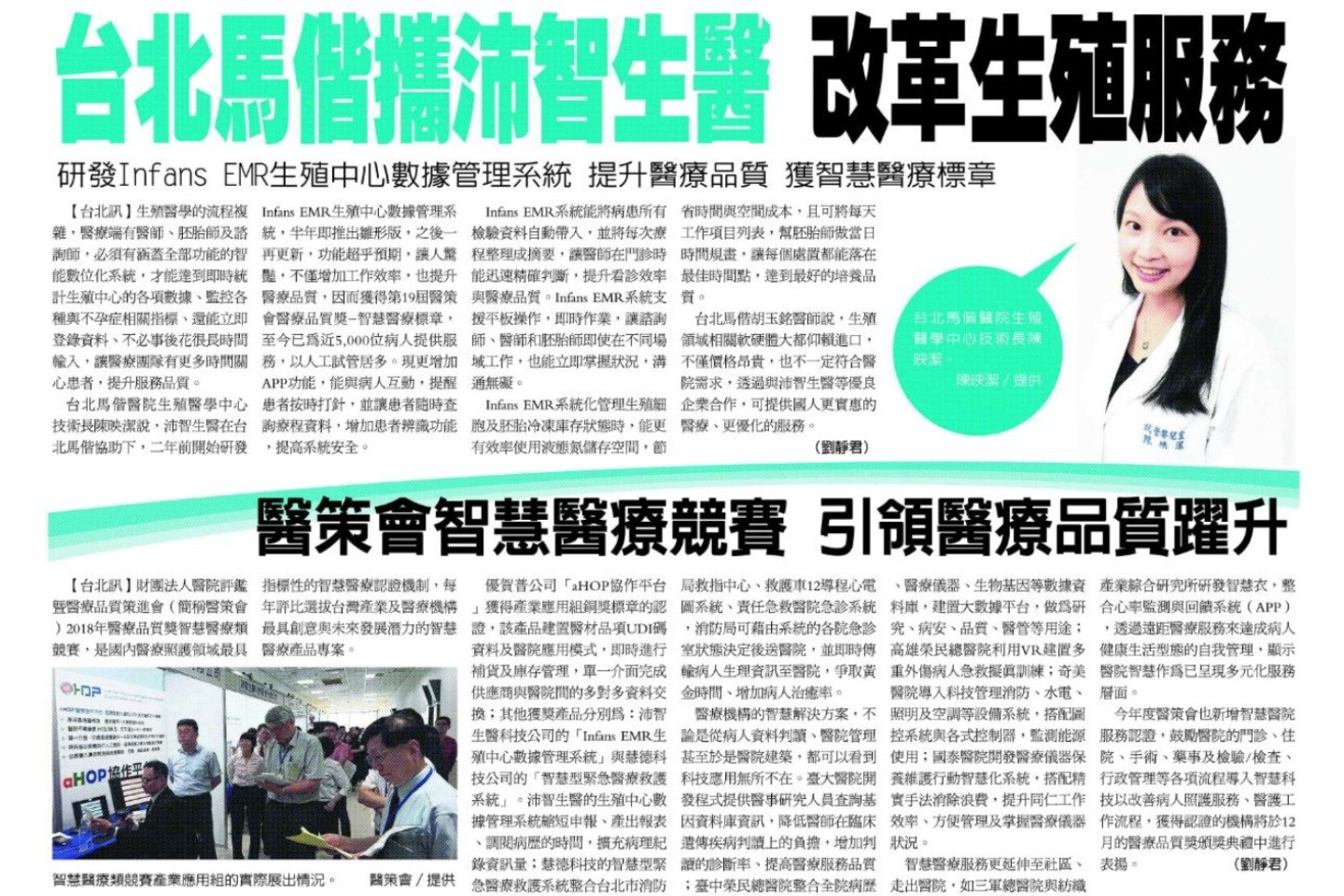 For news articles, please refer to:
1. MacKay Memorial Hospital brings Binflux to reform reproductive medicine services.
https://money.udn.com/money/story/5724/3340005
2. The 19th Healthcare Quality Improvement Campaign (HQIC) of Joint Commission of Taiwan (JCT) leads medical quality improvement in Taiwan.
https://money.udn.com/money/story/5724/3340007