2019.10.22
Latest News: A Smart Digital Healthcare Service provided by Lee Women's Hospital and Binflux Inc.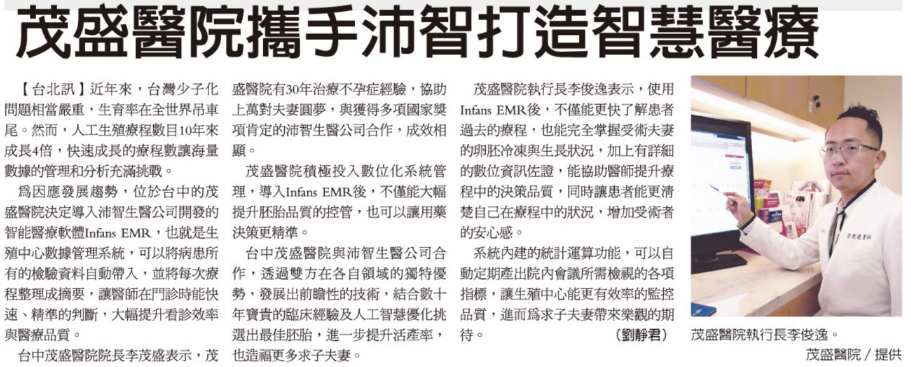 We are committed to providing the innovative intelligent software of data management for the Fertility Centers and our customers' satisfaction is our greatest glory.
We are so proud to assist the Lee Women's Hospital which has the largest treatment numbers to provide the smart healthcare service to their patients.
We will work hard with everyone to bring a better future to the vast infertile couples.